Featuring Keyboardist Tatiana Villaflor and friends!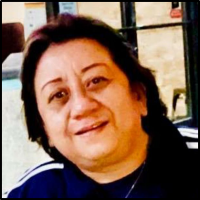 CODE. DESIGN. LIVE MUSIC.
Tatiana is a talented professional keyboardist for special events and shows. She also arranges music and offers backtrack music services. Tatiana has the charisma of perfect pitch which is quite useful when it comes to keyboarding as she is currently working as a keyboardist supporting special shows in California and as a musician in music entertainment.
Check out Tatiana's TV Design Shack! We offer unique and personalized t-shirts, hoodies , sweats, tote bags, and more!
It will surely make you feel yourself and connect with the Filipinos around you featuring Music Themed Shirts, Pinoy Heritage and Funny Sayings, and our latest… Filipino Sibling Hierarchy clothing.
Get your comfy item today at the TV Design Shack website, or at our TV Design Shack Etsy Shop.
Be Different. Be Bold. Be YOU.
DAVID POMERANZ,
NINA, AND JAYR
CAROL BANAWA
AND DIVO BAYER
If you have any song in mind that you would like a Backtrack or Minus One version created, send us a quick note, and we will get back with you shortly. Thank you!
IF YOU WOULD LIKE TO RECEIVE MORE INFORMATION, OR A QUOTE, YOU CAN REACH ME AT